Shameless is Showtime's newest show about the Gallagher's, a dysfunctional family. The Pilot episode was watched by 982,000 viewers. The network's biggest turnout for a series premiere since 2003. The show is based on the award-winning british series, also named Shameless and created by Paul Abbott. The cast is as follows:
[INDENT]Frank Gallagher played by William H. Macy[/INDENT] A single father of of six children, as well as an excessive drinker. He spends his days away from the family getting drunk, leaving the responsibility of the family to his first-born Fiona.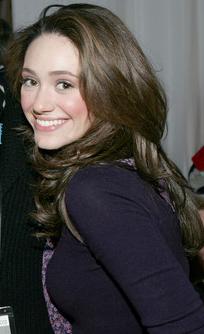 [INDENT]Fiona Gallagher played by Emmy Rossum[/INDENT] Forced to take care of her 5 younger siblings, Fiona is left over-worked and takes her role as the mother of the family.
[INDENT]Steve McBride played by Justin Chatwin[/INDENT] Boyfriend of Fiona, claims to be head-over-heels in love with her. Steals and sells cars, and is very generous to Gallagher family.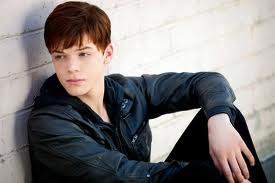 [INDENT]Ian Gallagher played by Cameron Monaghan[/INDENT] Third oldest child in the family, Ian is a gay boy having a romantic affair with his boss, Kash, who owns a deli with his wife. Ian has so far come out to his brother and fellow classmate Mandy, who tries to help him out by posing as his pretend girlfriend.
[INDENT]Phillip "Lip" Gallagher played by Jeremy Allen White[/INDENT] Second oldest in the family Lip is the smartest, and tries to help by taking the SATs and doing assignments for his other classmates at a price. He is the first person in the family to discover the Ian is gay, and also starts a romantic relationship with a girl that he tutors named Karen.
[INDENT]Veronica Fisher played by Shanola Hampton[/INDENT] Best friend, as well as next-door neighbor of Fiona and the Gallagher's. She and boyfriend/fake husband Kevin Ball are what one would call sex maniacs. They both try to help out the Gallagher's get out of trouble.
[INDENT]Kevin "Kev" Ball played by Steve Howey[/INDENT] Sex Maniac, Kev and Girlfriend/fake wife are always involved in Gallagher's trouble. Always irritated when Gallagher family mooches off of his possessions.
[INDENT]Karen Jackson played by Laura Slade Wiggins[/INDENT] Girlfriend of Lip, Karen is a flirt and has eased in with the Gallagher family, especially with Frank who she seems to be seducing. A great show, highly recommended. Give thoughts. Thanks!