Nothing really gives it away like this. Naomi Defensor. 22 years old, originally from The Bronx, New York. She graduated from Cathedral High School in 2006 and from Buffalo State College in 2010, with a major in journalism and a minor in political science. While at BSC, she was a member of Lambda Theta Alpha, a Latin sorority. As someone said earlier, she is Puerto Rican and Portugese. Her birthday is January 16. She is single. In her own words (from her MySpace which has not been updated in a while, as she is not 21 anymore):
Hi everyone my name is Naomi Defensor. I am 21 years old..the adult life is amazing!! It's so great to be able to go to bars and drink shots with a sweet chaser lol..My newest obsessios are cosmo martini's with the sugar around the rim of my lil glass cup lol..I'm a senior Journalism major with a minor in Political Science at Buffalo State College. After graduation I intend on pursuing a career as a news reporter or a magazine coulmnist..nd hopefully attending Univerisity at Buffalo for a master's in international politics.I enjoy shopping with friends,hanging out with my bf, watching movies like Stepbrothers,The Great Debators, Juno, Mean Girls, Devil Wears Prada..and of course listening to music. I'm a strong believer that music expresses the unspoken words of each person. For this reason I have an eccletic style of el musica.. I am currently jamming to: Missy Higgins, Duffy, Portishead,Rihanna,Drake,Lily Allen, Beyonce, and a jazz ensamble that Rame put me on to."I love my family, my bff Diane...We're like billions of miles from each other, but we speak to each other every day..how ironic lol...I luv my sorority sisters..LTA is the only way!!I love going out to eat..Discovering new restaurant spots has def become a hobby..Yummy Wasobi, Acropolis, Bravo, Martini Bar, and Serendipidys..I'm all about exploring new hobbies and meeting people who will help me advance physically, mentally, and emotionally...ANything else just ask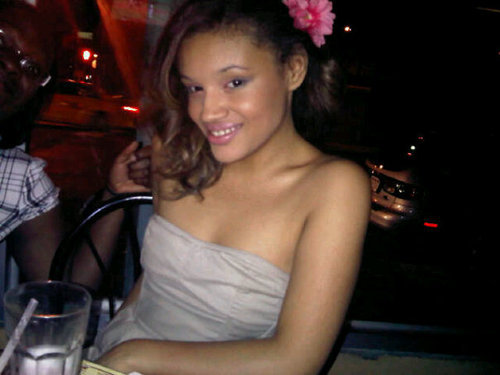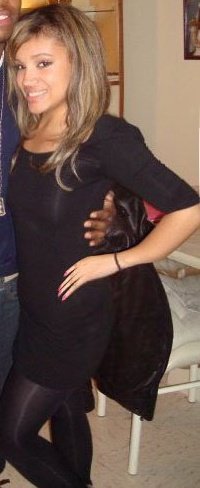 Seems as though she has some very strong opinions and is not scared to hold back!
YouTube - Double Standards Suck
Facebook
Twitter
MySpace
YouTube