Joi Niemeyer (aka Joi Hollie) 22 Originally from Hanville, WA, currently residing in Seattle
2008 graduate from Kingston High School, where she played basketball. She majored in communications at the University of Washington, where she graduated in 2012. She has three sisters and one brother, and one younger sister is a track athlete at UCLA. Here's a picture I snagged of her during her filming, which put me on the track of her being from Washington and attending UW:

She is a server at a restaurant called The Pearl in Seattle. It appears as though she may be dating, or is very close with, Seattle Seahawks defensive back Roy Lewis.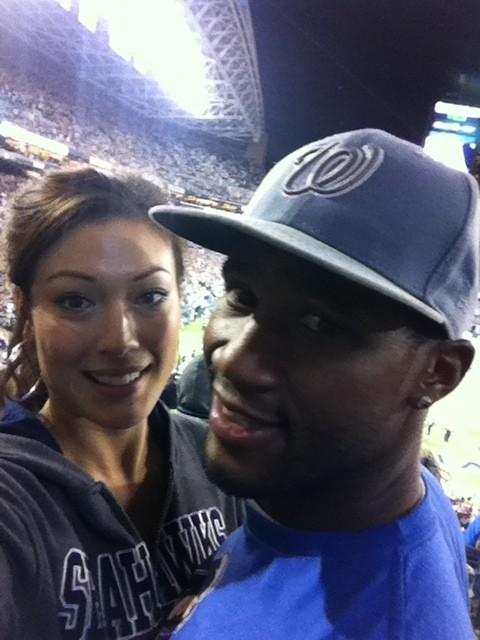 You might be saying to yourself "Molds, she sounds kinda boring. What else is she known for?" Well, I'm glad you asked. She appeared in Playboy when she was in college: