After much *****ing...his given name is Walter Franklin Weatherholtz III, but he goes by Trey.
23 years old. Was a wide receiver at Frostburg University and graduated in December 2010 - haven't seen anything about a major yet. From Dundalk, Maryland. Went to Patapsco High School (2006 graduate).
He's 5'9 (football sites, which generally are gracious, list him as 5'10), so I was right on in the height department.
He says he is too honest and too blunt and that he thinks very highly of himself. His mom is his best friend. Based on his Twitter, definitely appears to be pretty opinionated. He claims to be confused by homosexuals - so, he's straight. Likes to go to the gym, football, overcoming adversity, and some other stuff. He has a younger sister.
In his own words:
I battled circumstances of growing up without a father, accepting my mother's new husband, financial difficulties, school/work/sports problems, as well as relationship issues – all on my way to trying to create the brightest possible future for myself.
Another person in the airport on or around the end of February - this was also his last tweet: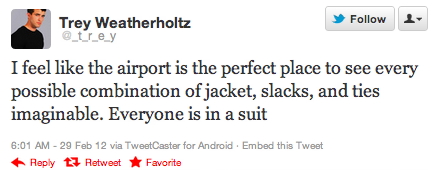 And in or around LA finals week: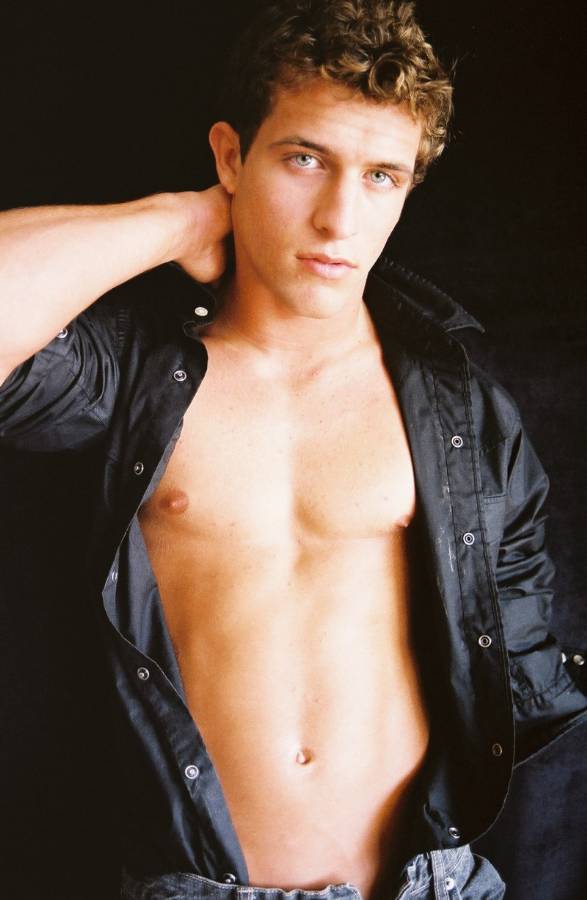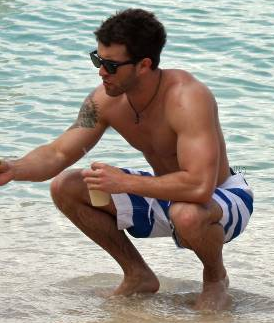 Twitter
Blog
Facebook
MySpace
ModelMayhem
MTV Bio:
Born in a blue collar section of Baltimore, Trey had a rough childhood. His drug addict father was in and out of jail for much of Trey's life on charges related to murder, leaving Trey to be raised by his mother and grandmother, to whom he's incredibly close. He remembers fondly watching soap operas with his mother, which to this day has remained a guilty pleasure for Trey and maybe a potential career goal. He had once hoped to erase his father's legacy by pursuing a career in law enforcement, but those dreams were dashed when he got caught selling prescription drugs to his football teammates. This star athlete with an aggressive temper and "old school" values is actively working on becoming a better man. He credits his sessions with a life coach for motivating him to turn things around. A bit of a "man *****," Trey is also struggling to change his reputation and to find the right woman. He arrives in St.Thomas with a girl back home, but is the relationship strong enough to withstand temptation?