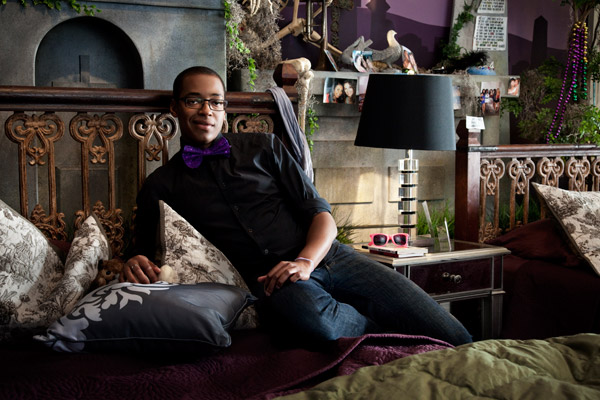 "Preston's first childhood memory is of crying in the back seat of the car while his mother went to score crack. Needless to say, his family life was anything but ideal. When he was 17, his mother essentially abandoned him, leaving Preston to fend for himself. Despite a rough childhood, he's somehow managed to grow into a carefree individual who walks to the beat of his own drum. As a proud, young, gay, black man, Preston strives to be the center of attention. He has no filter, but what he does have is a *****y side, which he's not afraid to show. In fact, he encourages confrontation, happily putting you in your place if need be. But be careful. If you push Preston too far, something is bound to get thrown in the toilet. Known for his outlandish antics and urge to mingle, we're sure Preston will be getting his fill on the New Orleans strip." via MTV Cast Bio
22 years old, originally from Bay City, Michigan and a 2005 graduate of John Glenn High School. A 2009 graduate of UMass-Amherst (majored in Resource Economics), currently residing in the suburbs of Boston in Chestnut Hill. He is gay, and tall (6'3) and has a birthday somewhere around July 6.
From his MySpace:
If you ever asked my friends what they think about me this is probably what they would say. He's the biggest ******* you'll probably ever meet. He's full of laughter, loves to have a great time, a little bit of a jokester, and did I mention loyalty that could only be found in dogs. I've learned over the years that friends are the staple of my sanity whenever I've had really hard times in my life my Friends, not my Family have always been there for me.